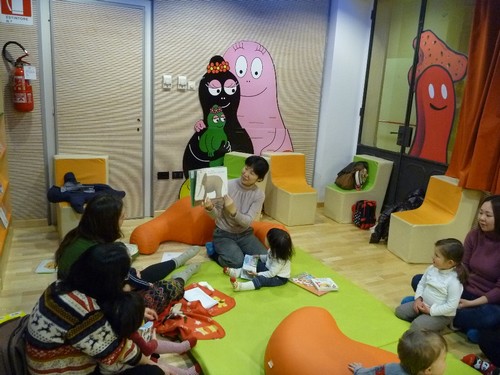 I piccoli di questo gruppo sono stati definiti da "La Repubblica" : cuccioli giapponesi.
Maneki Neko è un'associazione culturale creata da un gruppo di genitori per bambini misti e 100% giapponesi.
L'attività di questa associazione consiste in ritrovi settimanali nei quali si svolgono giochi, letture e studi inerenti alla cultura giapponese.
Ma veniamo al punto...
periodicamente l'associazione promuove un mercatino di oggetti realizzati a mano (artigianali), oggetti nuovi e mai utilizzati che abbiamo in casa e vestiti usati, il tutto generosamente offerto dai soci per finanziare l'attività del gruppo.
Il mercatino avrà luogo domani a Bologna:
Sabato,
13 Febbraio
Ora: 16:00~18:00

Luogo: Centro Interculturale M. Zonarelli (Via G.A. Sacco, 14、Bologna 1° Piano- Play Room)


Ovviamente il mercatino sarà aperto al pubblico.
Spargete la voce! ;D

Maneki Neko is an association founded by some japanese parents for half and 100% japanese childrens.


They organize activities, plays and studies all based on japanese culture.


Tomorrow there will be a self-financing market with some zaccas, new and unused object and used second hand clothes.


Saturday

,
13th February
Time: 16:00~18:00

Place: Centro Interculturale M. Zonarelli (Via G.A. Sacco, 14、Bologna 1° Floor Play Room)